Founded pada tahun 1988, Dengan berkantor pusat di Jakarta dan sebagai sales representative office di semua kota-kota besar di Indonesia, Sejak 1988 PT. Putranata Adi Mandiri berkomitmen untuk memberikan solusi terbaik dan protection system untuk rotating machineries dan proses produksi dalam dunia industri.
Komitmen ini terpenuhi karena PT. Putranata Adi Mandiri terus fokus terhadap dunia instrument dan secara berkala menguji kompetensi kami, demi providing application expertise dan turnkey solution termasuk juga project management, engineering, commissioning, system intergration, installation, testing, service dan training.
Kepuasan Customer atau Client kami adalah faktor utama untuk PT. Putranata Adi Mandiri menerapkan sistem bisnis pentingnya after sales service atau purnajual, PT. Putranata Adi Mandiri menawarkan untuk memetakan area ini berdasarkan kepercayaan bahwa service dan effisiensi sangatlah penting disamping kualitas dan value dari produk itu sendiri.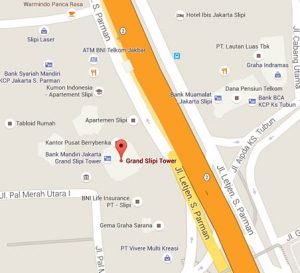 Sebagai Infrastruktur, penting untuk memberikan suply dan memberikan service pangsa pasar dan improves. PT. Putranata Adi Mandiri melanjutkan untuk memonitor sistem ini untuk menghasilkan hasil yang lebih baik guna mengisi kebutuhan customer sebaik mungkin sebagai principle. Pada sisi technical improvement, human resource development juga telah kami perbaiki dalam hal mutu dari waktu ke waktu. Secara keseluruhan teknisi telah mengikuti pelatihan pada pelatihan skala lokal maupun pelatihan skala international ( principle factory training ).
PT. Putranata Adi Mandiri telah membuat jalur utama yang signifikan untuk memenuhi kebutuhan market, memenangkan kontrak penting pada sektor oil dan gas, petrochemical, power plant, minning, pharmaceutical, food, cement, pulp and paper, educational and other industries.
PT. Putranata Adi Mandiri sole agent dari beberapa brand instrument, equipment industry, seperti :
Flir ( Thermography camera )

( Vibration Analyzer, Balancing Tools, Laser Alignment )

Spectro ( Oil Analyzer )

Swagelok ( Flexible valve )

Compressor Control Corp ( Turbomachinery Control Systems )

Amot Controls ( Instrument & Control System )

ICS Triplex ( Control & Safety Systems )

L & J Engineering ( Level Gaunging Systems )

JEUNLIN ( Education Assistance Systems )

SRIANO ( Field Instrumentation & Control Valves )

SHAND & JURS ( Tank Fitting & Valves )

MCL Control USA inc ( Protection & Control Systems )
PT. Putranata Adi Mandiri adalah Authorized Distributor Spectro Scientific di Indonesia, menjual produk – produk Spectro Scientific .
Analisa Pelumas ini adalah salah satu equipment yang dibutuhkan untuk predictive maintenance, dimana PT. Putranata Adi Mandiri sudah cukup berpengalaman di bidang ini sejak tahun 1988 di Indonesia.
PT. Putranata Adi Mandiri Authorized Distributor Spectro Scientific Indonesia selain menjual produk – produk Spectro Scientific, PT. Putranata Adi Mandiri juga menyelenggarakan Training untuk predictive maintenance program skala Lokal Indonesia dan skala International dengan sertifikat berstandard international.
PT. Putranata Adi Mandiri berkomitmen untuk selalu memberikan layanan after sales atau purnajual dengan sebaik-baiknya.